Previous Speakers

Catherine Christie
University of North Florida USA

Laura Rodriguez
University of Texas at El Paso USA

Kristen Altdoerffer
Drexel University USA

Ann W. Lambert
Auburn University School of Nursing USA

Mary Sowa
CHOC Children's Hospital USA

Joycelyn M Peterson
Oakwood University USA

Lauren Schaffer
Mayo Clinic USA

Nehal El Koofy
Cairo University Egypt
Recommended Global Pediatrics Conferences
ICND-2017
About Conference
Conference Series LLC teams with CED, a Joint Accreditation Provider, as Joint Providers of accredited continuing education activities for the healthcare team consisting of physicians, nurses and pharmacists. As Co-providers, all activities are planned and implemented in compliance with the educational standards of Joint Accreditation formed by the accreditation standards and essentials of the ACCME, the ACPE and the ANCC.
3rd Annual Summit on Infancy, Child Nutrition & Development concentrates around the theme "Commitment towards the well-being of Infants Health". ICND-2017 is an extraordinary event which brings together a unique and international mix of large and medium companies, leading universities and research institutions and hospitals in the field of Nutrition and its allied areas to the idealist city of New York, USA.

ICND-2017 aims to promote continuous medical education and encourage a nourishing exchange of experiences in Pediatric healthcare and parental experiences of the care of the premature infant. Pediatric Nutrition 2017 conference invites Physicians, dieticians, Nutritional Specialists, registered nurses, nurse practitioners, nurse midwives, physician assistants, educators, pharmacists, and other healthcare professionals interested in the nutritional requirements of preterm infants and pediatric patients. The conference also welcomes the participation of Presidents, CEO's, Delegates and industrial executives from Pediatric Pharma and Health care sectors making the conference a perfect platform to network, share views and knowledge through interactive keynote, plenary, poster and B2B discussions.
Why to attend?
The event is devoted to technical symposia, workshop sessions. Technical symposia include oral or poster presentation of research papers grouped into parallel tracks. Workshops, Keynote talks from experts, panel discussions are also included in the program schedule of the conference. We honestly believe that your subscription towards the conference will go a long way in encourage for your products, brands and company. This unique opportunity to hear the latest discoveries and network with global experts to discuss improving patient care, nutritional diseases in infants, and key findings at an open forum for providers to share best practices discussions about reducing hospitalizations, improving volume control, increasing the nutritional management.
Target Audience:
Pediatric Nutritionists

Pediatric Gastroenterologists

Pediatric Herpetologists

Pediatric Dieticians

Pediatric Physicians

Pharmacists

Pediatric Surgeons

Pediatric Counsellors

Pediatric Nurses

Pediatricians

Pediatric Associations & Societies
Market Analysis
About the Conference:
ICND-2017 welcomes attendees, presenters, and exhibitors from all over the world to New York, USA. We are delighted to invite you all to attend and register for the "3rd Annual Summit on Infancy, Pediatric Nutrition and Child Development" which is going to be held during October 16-18, 2017 in New York, USA.
The organizing committee is gearing up for an exciting and informative conference program including plenary lectures, symposia, workshops on a variety of topics, poster presentations and various programs for participants from all over the world. We invite you to join us at the ICND-2017, where you will be sure to have a meaningful experience with scholars from around the world. All members of the ICND-2017 organizing committee look forward to meeting you in New York, USA.
For more details please visit: http://pediatricnutrition.conferenceseries.com/
Scope and Importance:
All over the world, parents are becoming more conscious of the nutritional benefits of pediatric food and supplement. As a result, globally the pediatric nutrition market (infant nutrition and baby food) is growing at a significant pace with companies scrambling to get a significant share of the market.
Diet and nutrition are important factors in the promotion and maintenance of good health throughout the entire life course. Some 60% of the 10.9 million deaths each year among children aged less than five years in the developing world are associated with malnutrition. Iodine deficiency is the greatest single preventable cause of brain damage and mental retardation worldwide, and is estimated to affect more than 700 million people, most of them located in the less developed countries. Over 2000 million people have iron deficiency anaemia. Vitamin A deficiency remains the single greatest preventable cause of needless childhood blindness and increased risk of premature childhood mortality from infectious diseases, with 250 million children under five years of age suffering from subclinical deficiency.
As there is rise in the number of deaths due to diseases related to nutrition, it is essential to curb its rise and ensure good health. It is essential to follow proper nutrition rich diet in order to maintain good health. The keys to good nutrition are balance, variety and moderation. To stay healthy, child body needs the right balance of carbohydrates, fats, and protein — the three main components of nutrition. Nutrition research contributes to the improvement of public health through quality research and a better understanding of the science involved in nutrition and dietetics.
Conferenceseries Ltd Cordially invites clinical nutritionists, registered dieticians, and other health-care professionals, researchers, scientists, registered nurses, nurse practitioners, nurse midwives, physician assistants, educators, pharmacists, and students working in the field across the globe to participate in the Conference on Pediatric Nutrition, where all the recent advancement and researches in the field of nutrition will be discussed under a single roof. Pediatric Nutrition 2016 will be an excellent amalgamation of academia and industry as it involves every aspects of empirical and conceptual thinking in exploring new dimensions in this field. It is open to all types of research methodologies both from academia and industry.
Why New York?
Located in New York City, the Kravis Children's Hospital at Mount Sinai is one of the nation's top translational medical institutions. Ranked in seven specialties by U.S. News & World Report, we are committed to providing a superior, family-friendly environment for infants, children, adolescents and young adults to receive state-of-the-art medical care.
Tourism is a vital industry for New York City, which has witnessed a growing combined volume of international and domestic tourists, receiving a sixth consecutive record of nearly 60 million visitors in 2015. Tourism had generated an all-time high US $61.3 billion in overall economic impact for New York City in 2014, pending 2015 statistics. Approximately 12 million visitors to New York City were from outside the United States, with the highest numbers from the United Kingdom, Canada, Brazil, and China. According to the website reuters.com, "New York City tourism climbed record high in 2015 for sixth year.
Associations & Societies Associated with Pediatrics Care in New York:
NY AAP Chapter 2
Nassau Pediatric Society
Pediatric national association of Nurse Practitioners
Kids Care Pediatrics
Pediatric Associates of NYC
New York Pediatric Society
Brooklyn Pediatric Society
Suffolk Pediatric Society and many more…
Associations & Societies Associated with Pediatrics Care in USA:
American Society for Parenteral and Enteral Nutrition
American Pediatric Society
American board of Paediatrics
Ocular Nutrition Society
Southern Society for Pediatric Research
American Academy of Pediatrics
Society for Pediatric Anesthesia
Pediatric Infectious diseases Society
North American Society for Pediatric Gastroenterology, Hepatology and Nutrition
American Academy of Pediatrics
Oregon Dietetic Association
Academic Pediatric Association
American academy of Pediatrics Breastfeeding
Eat Right Academy of Nutrition and Dietetics
American Academy of Pediatrics Georgia
National Association of Pediatric Nurse Practitioners (NAPNAP)
Pediatrics and Adolescent Medicine
Pediatric Congenital Heart Association
Society for Pediatric Urgent Care
Priority Pediatrics PC
Georgia Hospital Association
American Association of Pediatric Urologists
Children's Center for Digestive Health Care, LLC and many more…
Worldwide Associations & Societies of Pediatrics Care:
European Paediatric Association
European Pediatric Association (EPA/UNESPA)
European Academy of Pediatrics
European Society of Pediatrics
European Academy of Pediatrics Societies
Associations for European Pediatrics and Congenital Cardiology
European Society for Pediatric Infectious Diseases
European Society of Pediatric Neonatal Intensive Care
European Pediatric surgeon's Associations
European Society for Pediatric Neurosurgery
European Pediatric Neurology Society
British Associations of Pediatric surgeons
International Society of Pediatric Surgical oncology
Jordaan Pediatric Society and may more…
Universities Associated with Pediatric in New York
Albany Medical University
Children's Healthcare of New York
Montefiore Medical Center
Albert Einstein College of Medicine Program
Richmond University Medical Center Program
New York Children's Clinical Center
Stony Brook Medicine/University Hospital Program
University of Rochester Program
New York Medical College at Westchester Medical Center Program
NYU Langone Medical Center and many more…
Universities Associated with Pediatric in USA
UCSF School of Medicine
David Geffen School of Medicine
Stanford School of Medicine
UC San Diego School of Medicine
UC Davis Schoolo Medicine
Tulane University
University of Alabama School of Medicine
University of Arizona College of Medicine
Charles R. Drew University of Medicine and Science
Loma Linda University School of Medicine
UC Davis School of Medicine
University of California, San Francisco
Western University of Health Sciences
University of Colorado School of Medicine
University of Connecticut School of Medicine
Yale School of Medicine
George Washington University Medical School
Georgetown University School of Medicine
Florida Atlantic University Charles E. Schmidt College of Medicine
Florida State University College of Medicine
University of South Florida College of Medicine
Georgia Regents University
Loyola University Chicago Stritch School of Medicine
Rush Medical College
University of Louisville School of Medicine
Northwestern University Feinberg School of Medicine
University of Chicago Pritzker School of Medicine
Louisiana State University School of Medicine in New Orleans
Harvard Medical School
Mayo Clinic College of Medicine
Saint Louis University School of Medicine
Touro University Nevada
Cooper Medical School of Rowan University and may more…
Worldwide Universities Associated with Child health
Harvard University
University of Oxford
University of Cambridge
John Hopkins University
Stanford School of Medicine
University of Nijmegen
University of Monitoba
University Colorado Denver
University of Leiden
Hoffmann University
University of Amsterdam
University of Gron
University of Maastricht
University of Nijmegen
Erasmus University Rotterdam
University Utrecht
Wageningen University
University of Edinburgh
University of Vienna
University of Innsbruck
University of Copenhagen
Aarhus University and may more…
Global Market analysis:
The global market size for antimicrobial additives was USD 2.67 Billion in 2015 and is projected to reach USD 3.95 Billion by 2021, registering a CAGR of 6.7% between 2016 and 2021.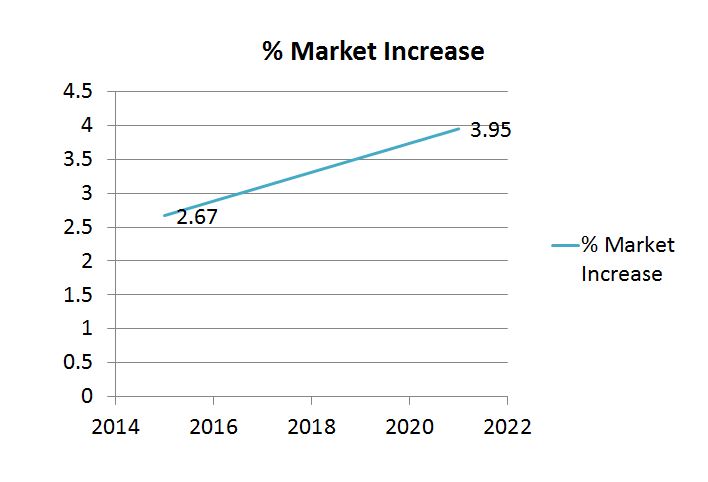 During the last decade, the pharmaceutical industry has made significant advances in the development of pediatric vaccines as well as medicines to treat central nervous system (CNS) disorders, inflammatory diseases, respiratory conditions and viral infections. The global pediatric market was valued at $80.7 billion in 2013. This is expected to reach nearly $83.6 billion by the end of 2014 and $100.7 billion by 2019.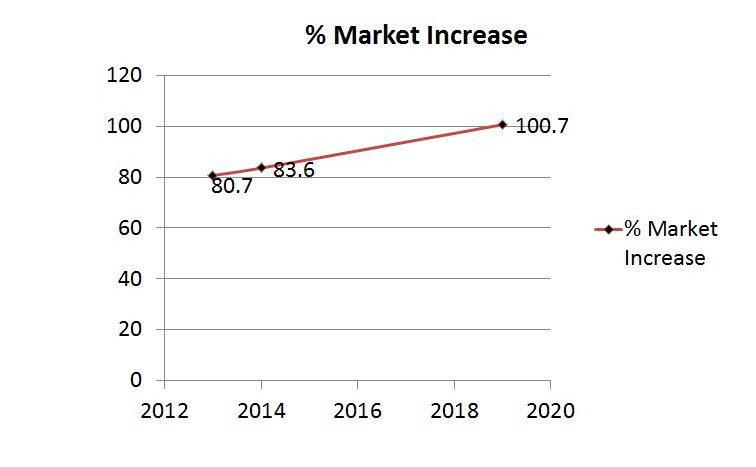 Global Paediatric Vaccines Market Overview Paediatric vaccines work as a protective shield for infants, children and adolescents (age ranging from 0-18 years) against various fatal diseases such as influenza, diphtheria, hepatitis, meningococcal and pneumococcal diseases etc. The global paediatric vaccine market was valued at USD 24 Billion in 2015 and is anticipated to exhibit a robust compound annual growth rate (CAGR) of 10.6% over the forecast period. Regionally, the global paediatric vaccine market is segmented into North America, Latin America, Western and Eastern Europe, Asia-Pacific and Rest of World. Asia-Pacific is projected to witness the highest growth rate in paediatric vaccines market in coming 5-6 years.
Pediatric healthcare is dealing with the treatment of child related diseases, their development and care. Children often suffer from respiratory, gastrointestinal and other chronic disease because of lower immunity. The global market for pediatric healthcare is accounted to approximately $83 billion in 2013 and expected to grow at 7.8% CAGR in future. Increase in demand for chronic disease treatment, Diarrhea and injury related disease is more common in children; however, these diseases vary from short term to long-term treatments that consume a lot time and exert financial pressures on the parents.
Funds allotted to Pediatrics Wellness Programs:
Fifty years and more than $86 million dollars later Children's Medical Fund of New York has helped save thousands of children's lives and made tens of thousands of other child patients and their families better able to cope at a time of serious illness.
'Humans of New York' project raises $3.8 million to fight pediatric cancer in just 3 weeks. The world's largest maker of sugary beverages, Coca-Cola has given nearly $3 million to the academy over the past six years, making it the only "gold" sponsor of the HealthyChildren.org website.
In February 2016, ACF (Administration for Children and Families) announced an increase of $135 million to support additional EHS-CC (Early Head Start - Child Care) Partnership programs. This $135 million grant increase will allow new or existing Early Head Start programs to partner with local child care centers and family child care providers serving infants and toddlers from low-income families.
Statistics of Physicians, Researchers and Academicians working on Pediatrics Research:
ICND 2017 event is an international platform for presenting research about Nutrition and related topics, exchanging ideas about it and thus, contributes in dissemination of knowledge in management of the disease for the benefit of the society.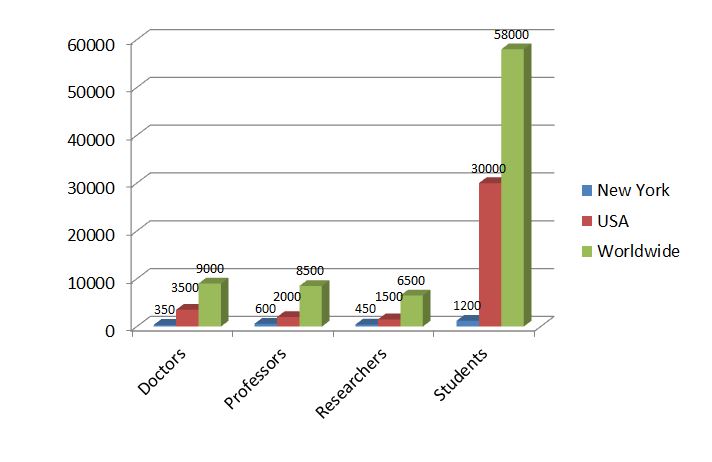 Past Conference Report
Pediatric Nutrition 2016
Conference Series LLC hosted the "International Conference on Pediatric Nutrition", during August 01-02, 2016 at Hilton New Orleans Airport, USA, with the theme, "Innovative strategies promoting optimal nutritional health in pediatrics", which was a great success. Eminent keynote speakers from various reputed institutions and organizations addressed the gathering with their resplendent presence.
We extend our grateful thanks to all the momentous speakers, conference attendees who contributed towards the successful run of the conference. Pediatric Nutrition 2016 witnessed an amalgamation of peerless speakers who enlightened the crowd with their knowledge and confabulated on various latest and exciting innovations in all areas of Pediatric Nutrition research.
Pediatric Nutrition 2016 Organizing Committee extends its gratitude and congratulates the Honourable Moderator of the conference, Dr. Ann W Lambert, Auburn University School of Nursing, USA and for her remarkable contribution towards smooth functioning of this esteemed event.
Conference Series LLC extends its warm gratitude to all the Honourable Guests and Keynote Speakers of Pediatric Nutrition 2016:
Dr. Catherine Christie, University of North Florida, USA
Dr. Ann W Lambert, Auburn University School of Nursing, USA
Dr. Laura Rodriguez, University of Texas at El Paso, USA
Dr. Nehal El-Koofy, Cairo University, Egypt
The meeting was carried out through various sessions, in which the discussions were held on the following major scientific tracks:
Breast Feeding Importance
Pediatric Obesity Prevention
Diagnosis Techniques for Pediatric Malnutrition
Pediatric Nutrition in Chronic Diseases
Conference Series LLC is privileged to felicitate Pediatric Nutrition-2016 Organizing Committee, Keynote Speakers, Chairs & Co-Chairs and also the Moderator of the conference whose support and efforts made the conference to move in the path of success. Conference Series LLC thanks every individual participant for the enormous exquisite response. This inspires us to continue organizing events and conferences for further research in the field of Pediatric Nutrition.
Conference Series LLC therefore is glad to announce its "3rd Annual Summit on Infancy, Child Nutrition and Development (ICND)", which will be held during October 16-18, 2017 in New York, USA. We cordially welcome all the eminent researchers, students and delegates to take part in this upcoming conference to witness invaluable scientific discussions and contribute to the future innovations in the field of Infancy and Pediatric Nutrition.
Let us meet again @ Pediatric Nutrition-2017
Past Reports
Proceedings
Gallery
To Collaborate Scientific Professionals around the World
Conference Date October 16-18, 2017
For Sponsors & Exhibitors